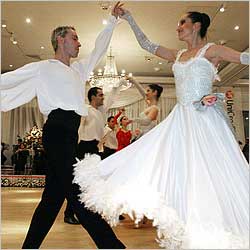 Add caption
Month : February
Place : Vienna, Austria
Famous For : Traditional Festival
Attractions : Dress Codes, Horse-drawn Carriages, Walzers.

The Vienna Opera Ball is one of the highlights of the Vienna's carnival season. It's an annual Austrian society event which takes place in the building of the Vienna State Opera. The Vienna Opera Ball event is held on the Thursday preceding Ash Wednesday. There is a proper dress code for this event such that you can wear your best fantasy ball gown and enjoy the romantic atmosphere.

Major Attractions
The Vienna Opera Ball event was started in 1936, in defiance of the Great Depression, in the gloriously ornate 'Staatsoper' building itself. But the actual traces of its origin date back to the 19th century, when the dancers, singers and musicians of the opera house would perform at magnificent society events across the city. During this event, the auditorium of the Vienna State Opera is turned into a large ballroom, almost overnight. On the eve of the event, the rows of seats are removed from the stalls, and a new floor, level with the stage, is built. There is a graceful dress code of evening dress, with white tie and tails for men accompanied by floor-length ball gowns for women. Rich and famous people arrive in fairytale horse-drawn carriages and retire to a box or a table from which the evening"s entertainment can be observed. Skillful, young dancers become a part of the principle 'committee' of 'walzers'.