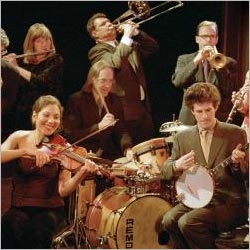 Add caption
Month : June
Place : Boston, London
Famous For : Music Festival
Attractions : Folk music, Arts and Crafts fair, Dance performances, Oral traditions sessions, Workshops and Exhibitions

The Boston Folk festival is a two day music festival held in Boston, London. The festival focuses to promote the diversified musical talents of the city in an exquisite atmosphere of country, blues and folk performances. The festival was started in the year 1998 and since then, it has evolved to become one of the city's best-loved music events. The festival is held every year during the month of June at the University of Massachusetts (Umass), Boston.

Major Attractions
Besides a widespread spectrum of musical line ups, the Boston Folk festival also features arts and crafts fair, dance performances, oral traditions sessions, workshops and exhibitions. The cluster of activities also include a children's activities area, alongside a numerous food and crafts vendors. A variety of dishes like hot dogs, burgers, salads, vegetarian burgers, and other eatables are available at the festival venue. There are three premier venues for the festival namely the Field Stage, the Lipke Stage and the Coffeehouse Stage. The Field Stage hosts music from 11AM to 7PM, Lipke Stage from 11:00AM to 5:30PM and finally the the Coffeehouse Stage boosts off a musical gala from 11:00AM to 5:30PM. The children activities comprise of music-related arts and crafts. And is open from noon to 5:00PM at the rear of the Field Stage field.